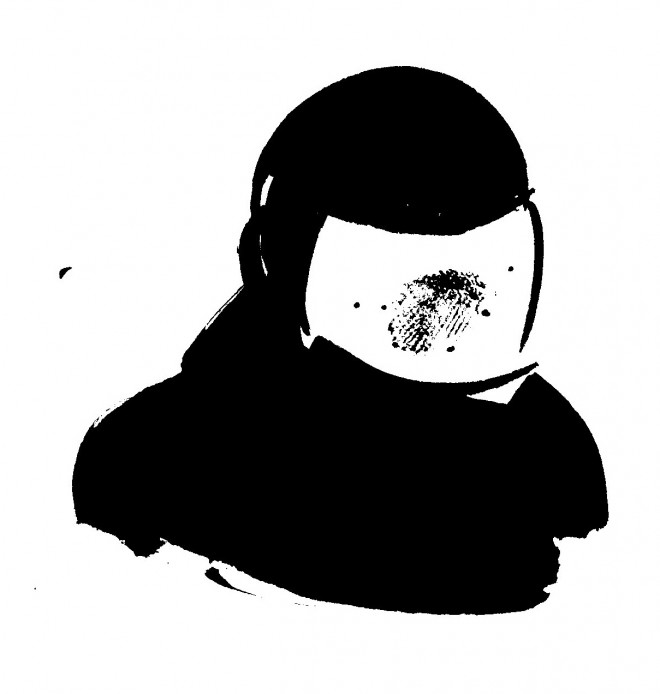 Ukrainian artist, autor and activist Yevgenia Belorusets brings her series of Maidan photos and drawings at Gedenk und Bildungsstätte Andreasstraße, Erfurt.
While the photos show the early stages of the protest, before it turned violent, the drawings stand as her internalization of the most frequently circulated media image coverages. The work is displayed in former cells of a Stasi Prison, now a museum.
I join her in the process of documenting the exhibition.
Partner in this reportage: Yevghenia Belorusets, visual artist/activist http://www.belorusets.com/info. A "thank you" to Patrick Evans, filmmaker.
Right before we enter the former prison -on the sidewalk, lost or discarded by some dog owner: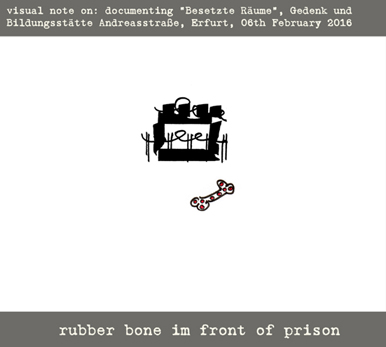 Yevgenia, contemplating the city of Erfurt's wood diorama, on display in the museum's main hall: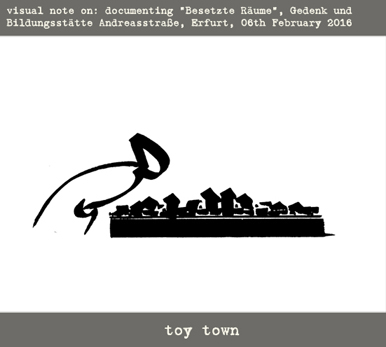 Getting ready to document her show: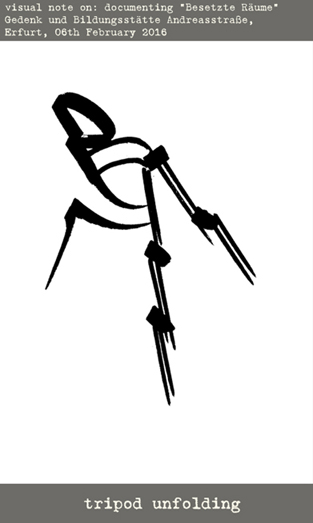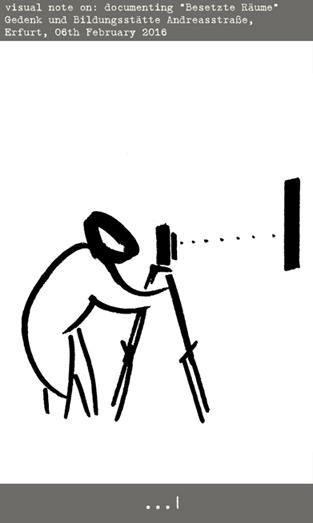 First of the exhibited photos I look at; first detail: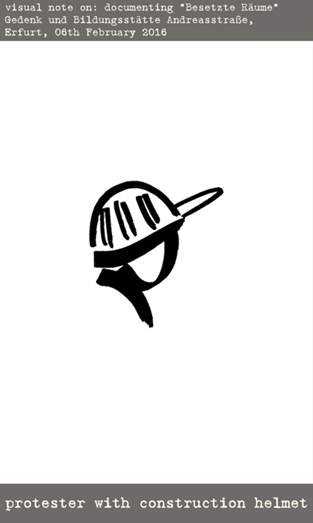 On some protester's knitted sweater: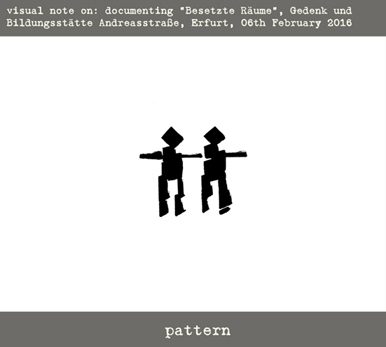 The protest is set in a live-in scenery. Sleep paraphernalia lays around: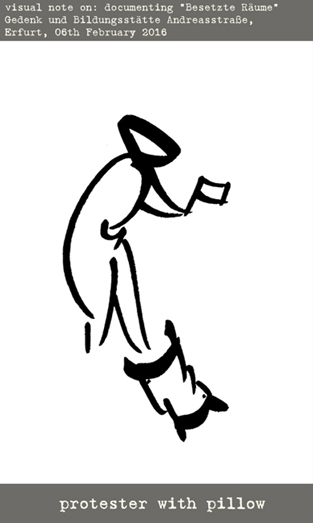 A picture of Virgin Mary, hanging in some protester's improvised tent: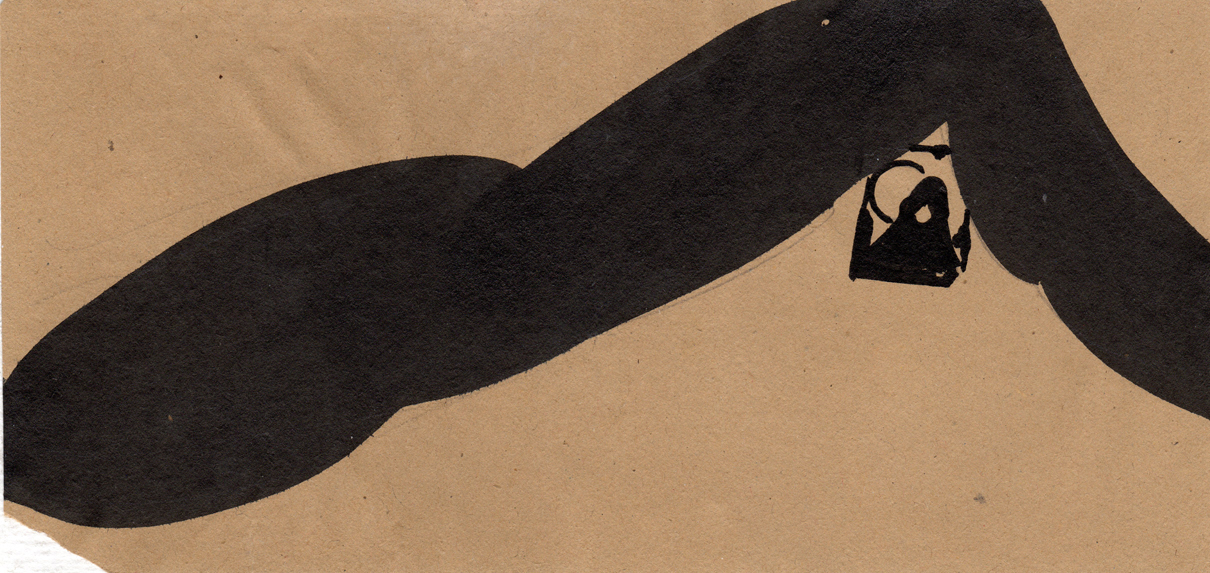 Yevgenia tells me how protesters organize themselves:
An attempt to photograph as many as works possible and as many as cell walls reachable, in one shot: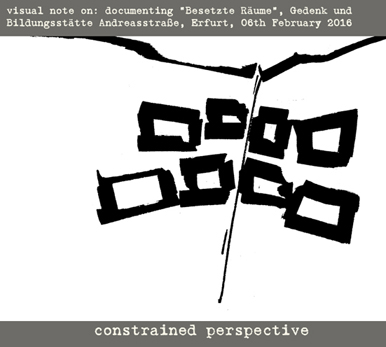 Protester's long waiting: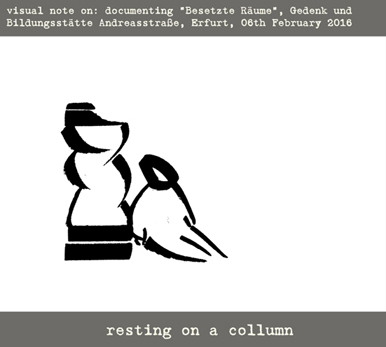 Ways of carrying the written message: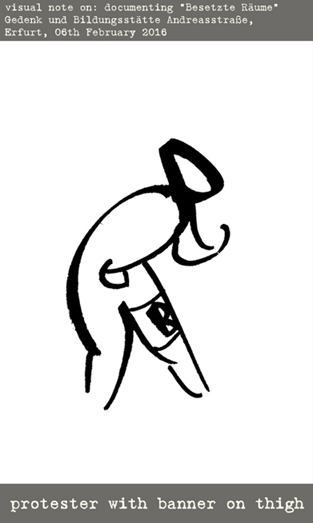 From the prison's architecture: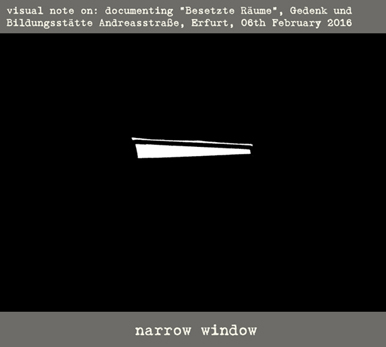 Back in the photographs, a nurse: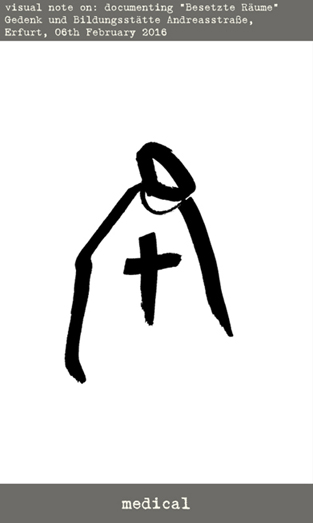 Protest and disability: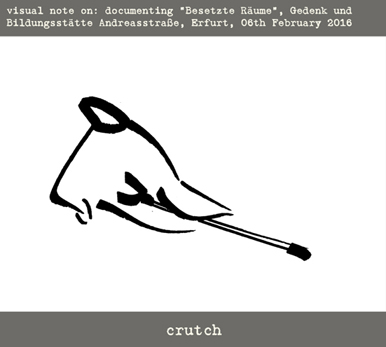 The extremist party Svoboda's three raised fingers logo, imprinted on a flower vase: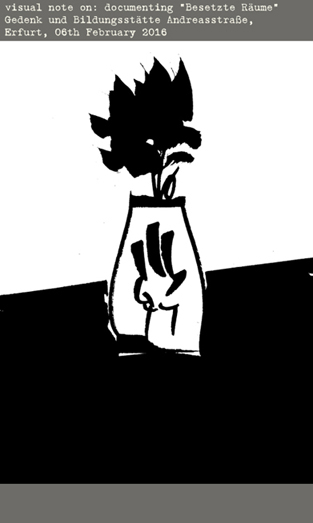 Protester's improvised room within room: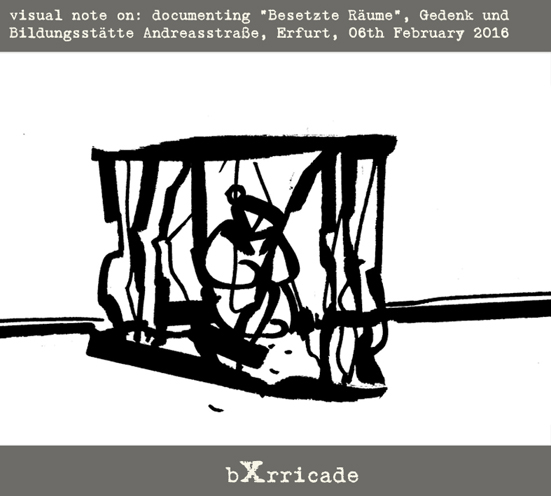 Yevgenia tells me how the long hours and days of protest made people look almost homeless but: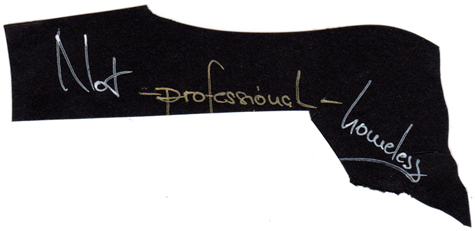 From the other side: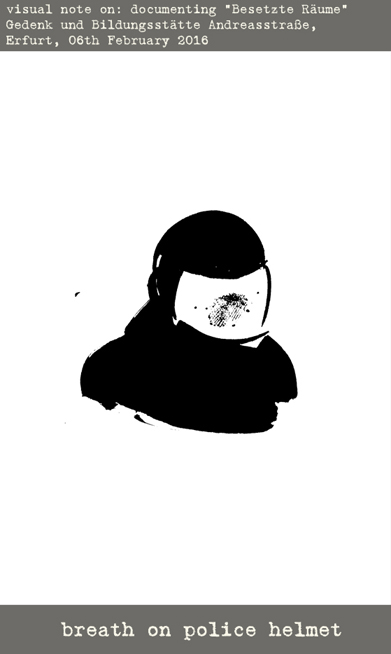 A protester with ipad: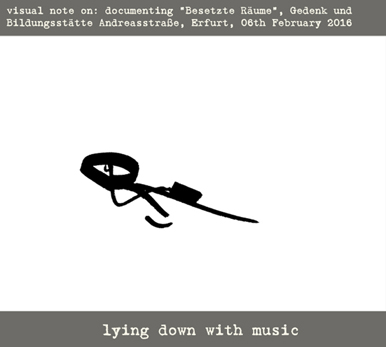 As we are about to leave, I take a last glimpse at the exhibition's place long corridor, with a visitor at its end: