"La Passion de Simone", a musical journey in 15 stations, evoking Simone Weil, was staged by Peter Sellars at the Deutsche Opera's Tischlerei, end of November. I had the chance to watch two of the rehearsals.
Soprano: Julia Bullock; Choir: Rundfunkchors Berlin (Isabelle Voßkühler, Christine Lichtenberg Alt, Jan Remmers Tenor, Wolfram Teßmer Bass); Orchestra: Orchester-Akademie der Berliner Philharmoniker; Conductor: Duncan Ward; Director assistant: Michael Schumacher
A thank you to Peter Sellars and Betsy Ayer.
1. Rehearsals- 23th of November
The first detail that caught my eye:
Fully equipped:
Hands on chest, away from the chair's backrest, Peter Sellars immerses in his work: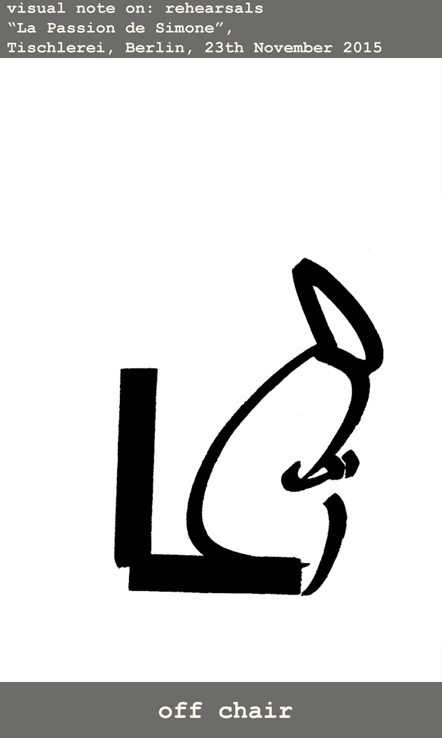 His position never changes: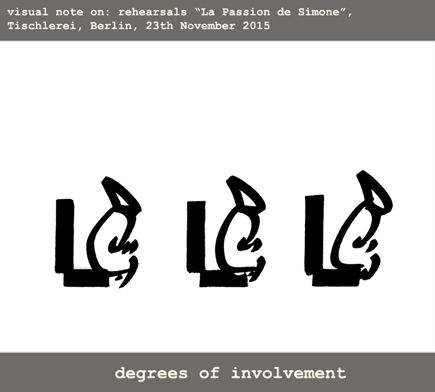 Portrait in portrait- up on stage, soprano Julia Bullock with a Simone Weil book cover: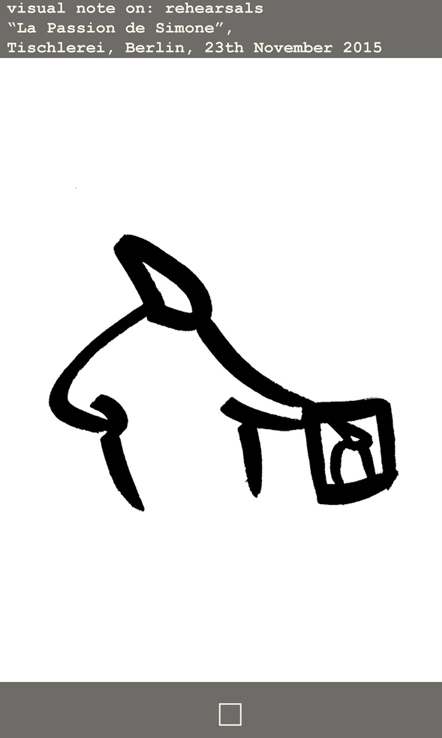 On of the many gestures of her character: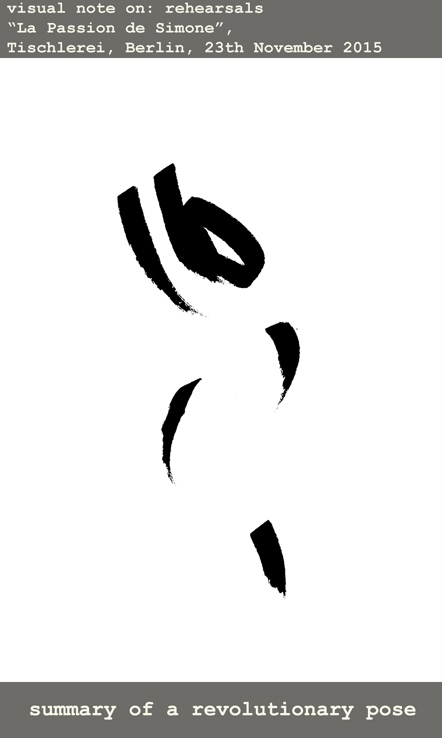 The four singers choir, seen from above the chest, placed like a small text with unconventional spacing: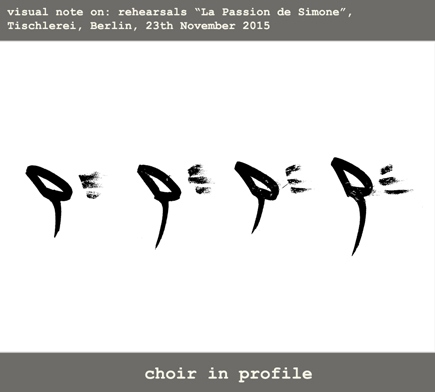 The team's photographer, "machine gunning" snap shots, contributing with sound to music: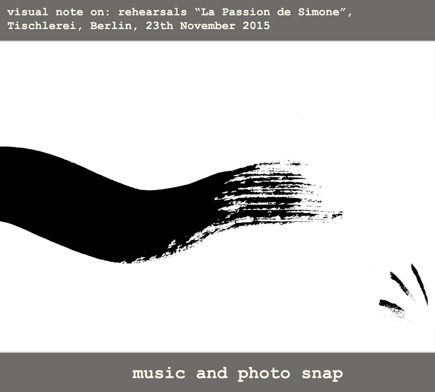 At one point, the conductor walks away from orchestra, to hear it better: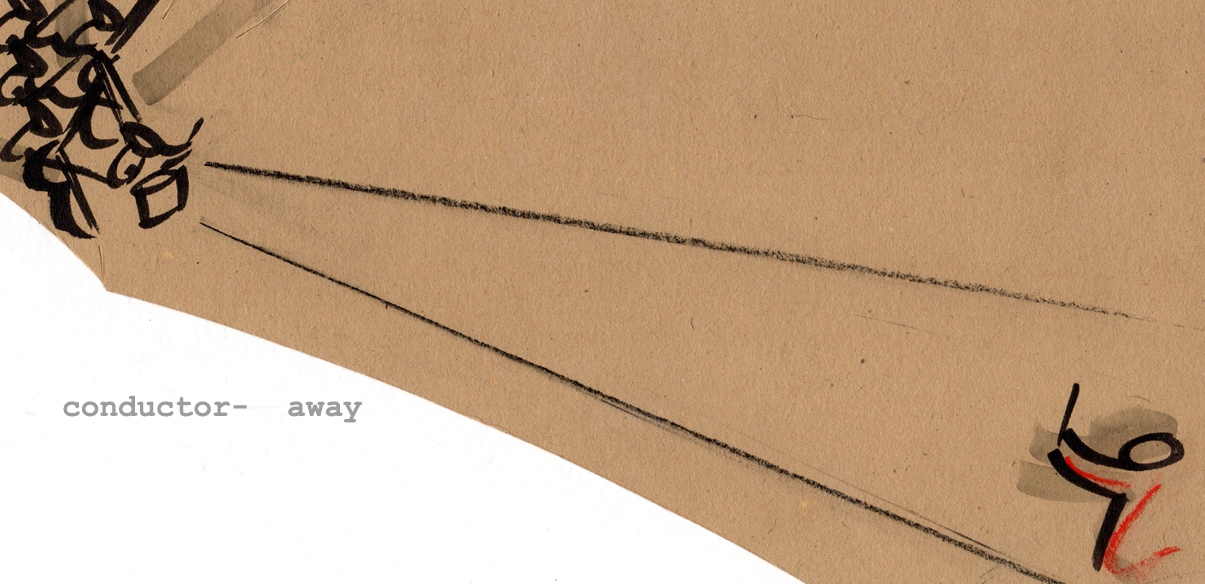 Down to essentials: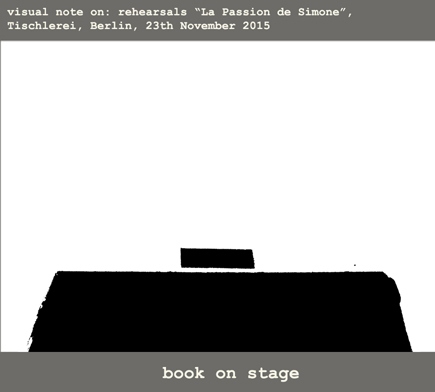 Being taken care of, at the end of the rehearsal, the only prop- a luminescent "gate":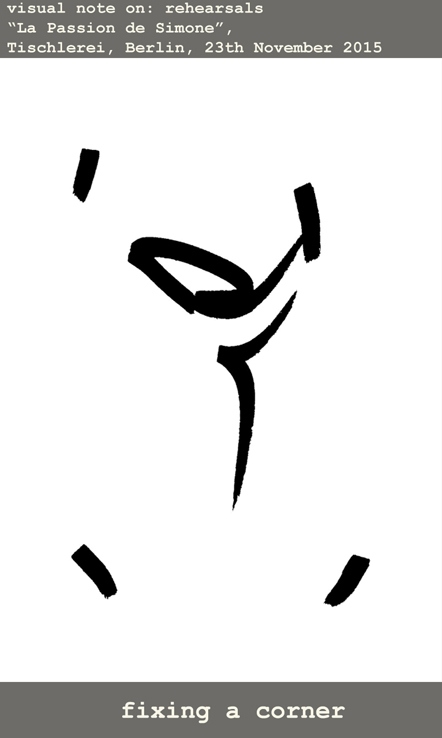 2. Rehearsals- 23th of November
Next day, at noon, orchestra rehearsal.
The conductor: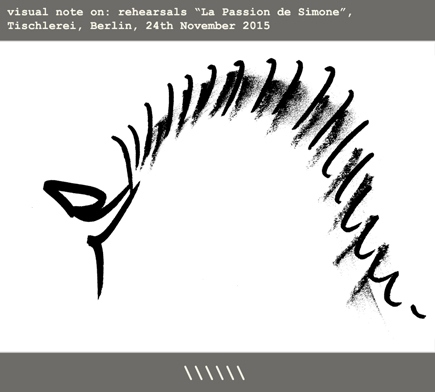 Suggesting his ideas by means of onomatopoeia: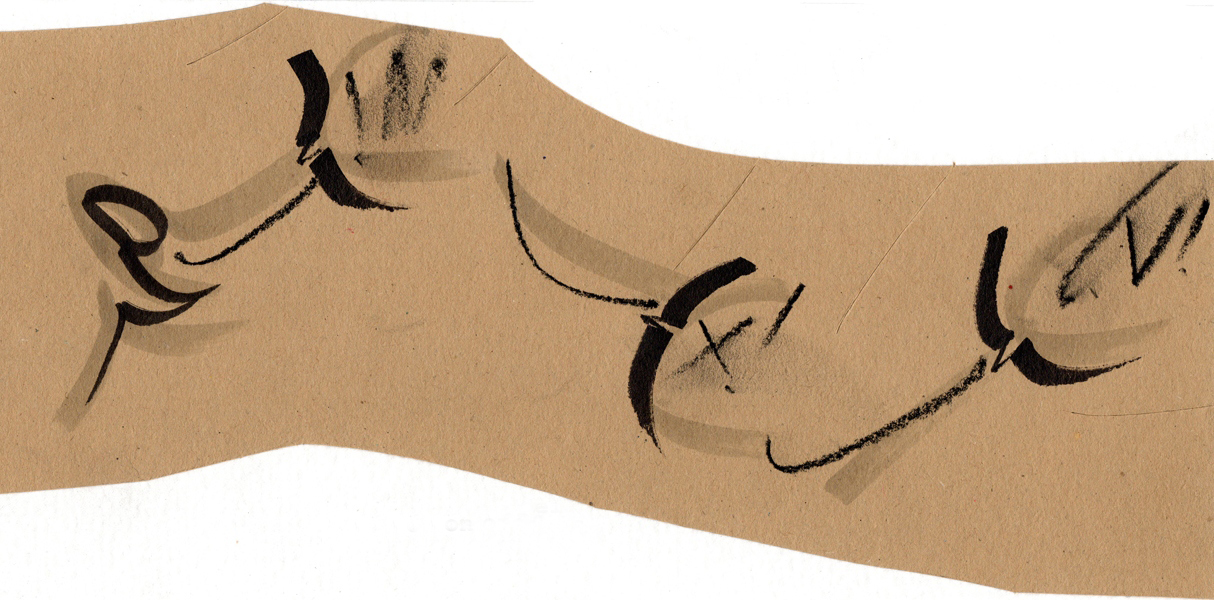 And: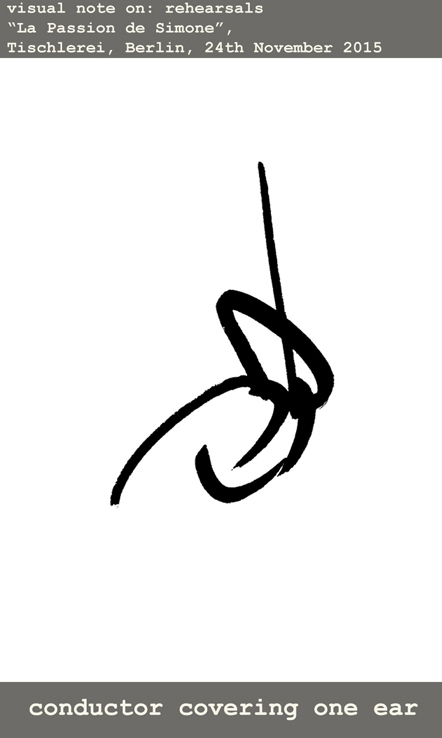 Postural choir: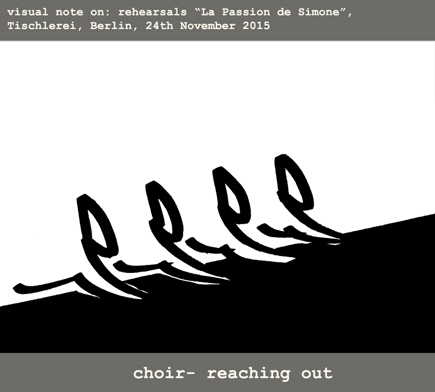 Two ways of doing percussion: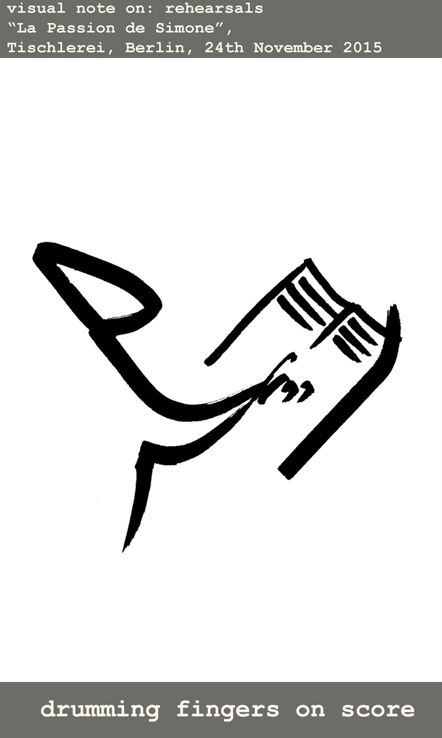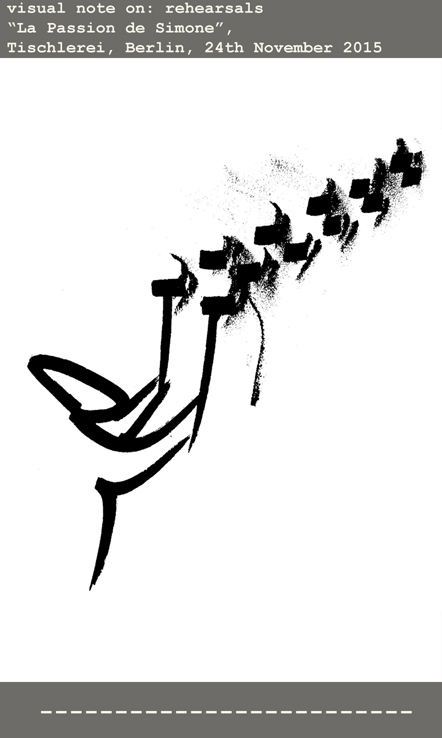 High under Tischlerei's ceiling, something that could have been a bat: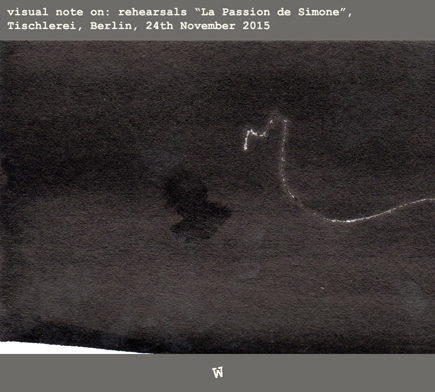 Coming to an end: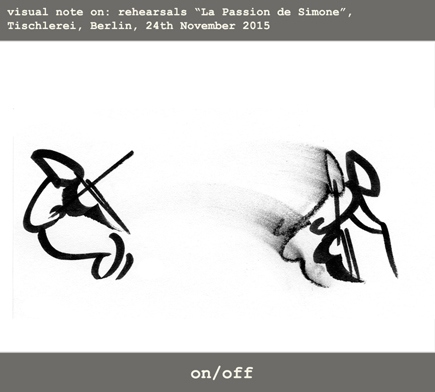 A final check on the luminous gate: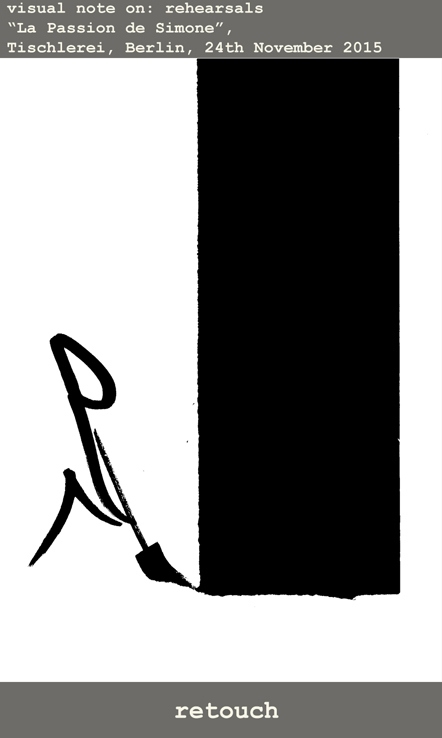 Coming back in the evening- ready for the final rehearsal. One of the assistants: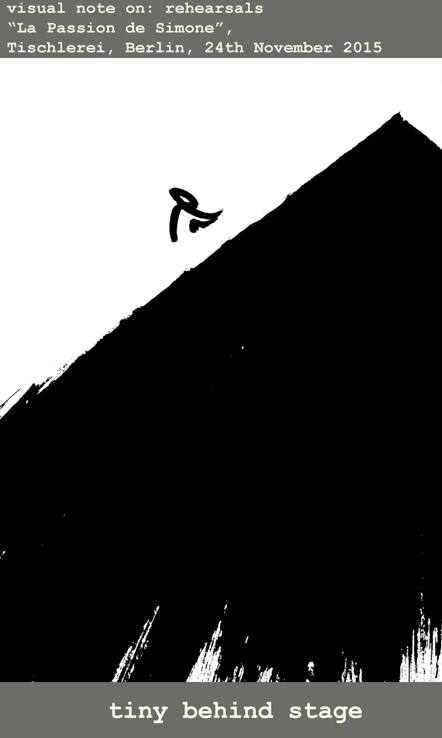 Camera operator, checking on his device: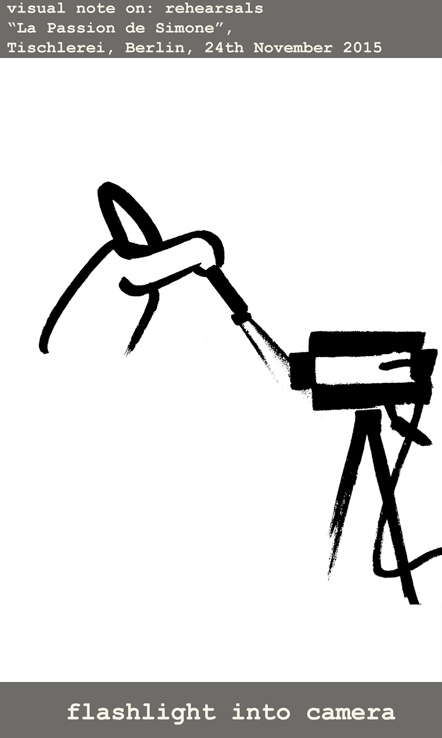 I joined the team up in the control room- to see all the hard and software that manage the lights, the gate, the projected German subtitles.
A practical measure: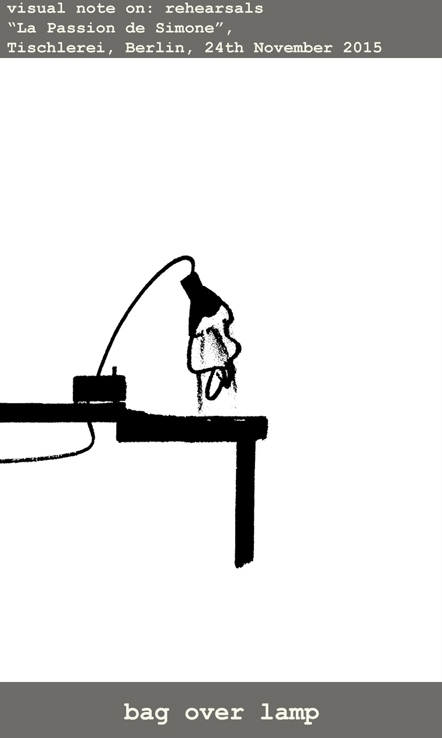 And: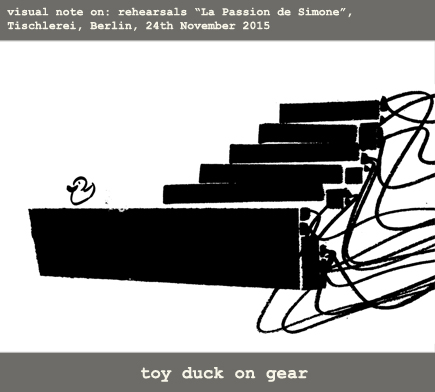 The final rehearsals begin: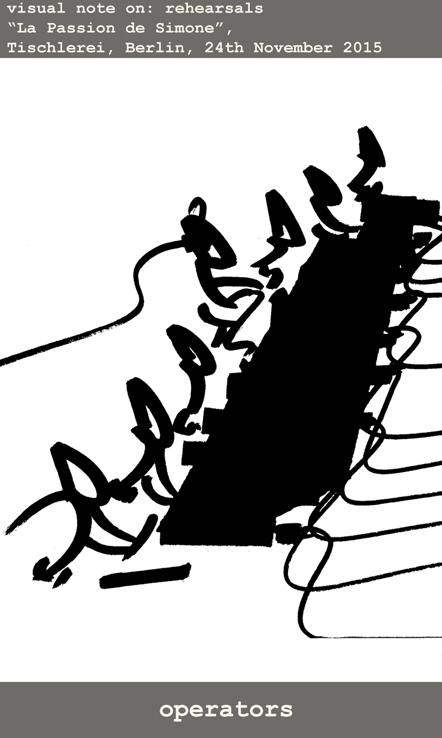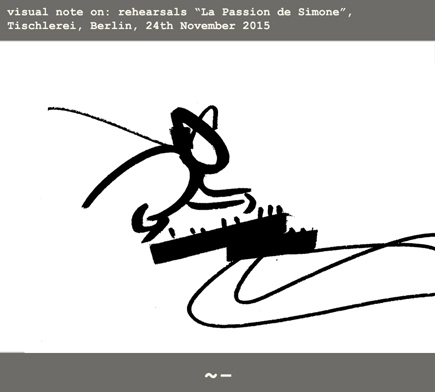 Glittering in the dark, the beauty of software:

The one taking care of the captions, annotating on the musical score: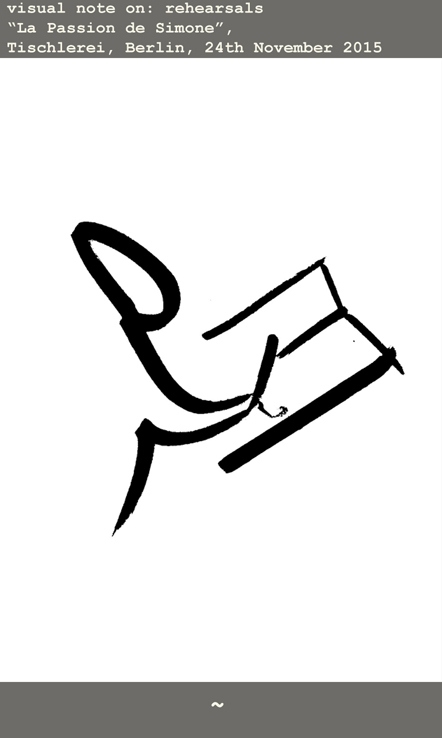 Focused: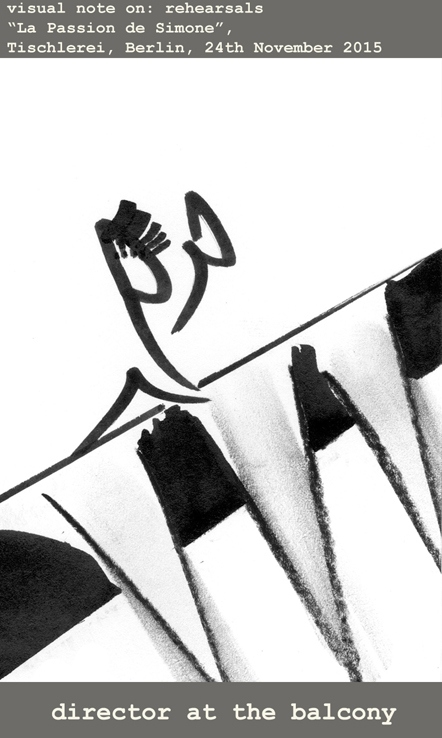 I noticed, at one moment, the clock built into the control desk: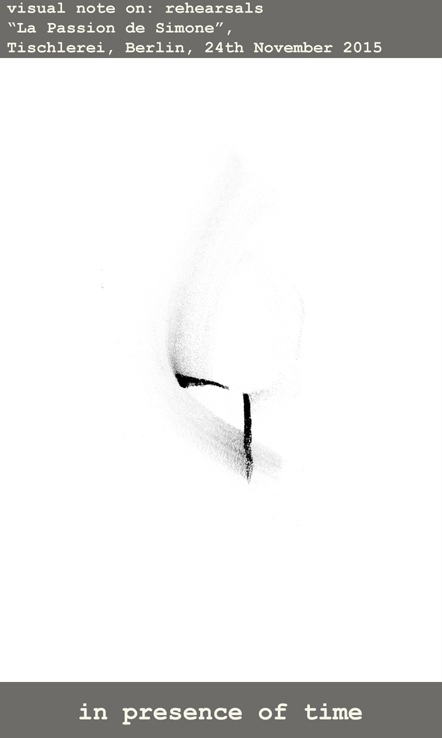 The staging, an algorithm of fluorescence and gestures:

With the lights on, at the end of rehearsals, Mr. Sellars: